Stephen Sondheim Theatre | New York, New York
In 1993, Robin Williams brought the charm and magic of Mrs. Doubtfire to movie theatres all over the world. In November of 2019, Mrs. Doubtfire returned, but this time as a Broadway show. This production recreates the original film's story and expands on it with an adaption that's designed for the Broadway theatre. Fans from all over Manhattan and beyond are already lining up to see the show during its August opening at the stunning Stephen Sondheim Theater. But you can catch this emotionally moving and hilarious performance that's led by Rob McClure. Don't miss out! Click the Buy Tickets button below to get your tickets today.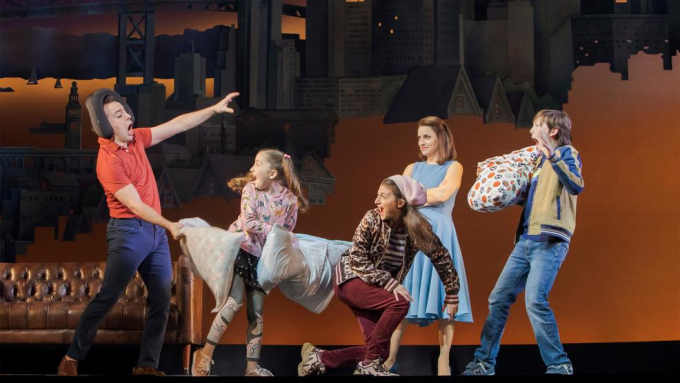 The Mrs. Doubtfire musical may be on pause until early April, but it's already looking to be one of the most highly anticipated musicals to hit Broadway this season. Fresh off of a record-breaking sold-out tryout in Seattle's 5th Avenue Theatre, this musical directed by Jerry Zaks recreates the story of Robin Williams' 1993 film in a bold new way. A musical masterpiece composed by Wayne and Karey Kirkpatrick carries the story and brings audiences from scene to scene in this stunning tale of a father who will do anything for his children. During the tryout period, critics have called the show charming, heartwarming, and enjoyable, with many citing Rob McClure's performance as Daniel Hillard/Mrs Doubtfire as one of the best parts of the production. The cast are clearly familiar with Robin Williams original film and have taken great care to honor him and his movie without doing a bit-by-bit recreation as many early critics feared. As of this time, the production is preparing to entertain audiences when showings start up again, so make sure you order your tickets while you can to see Mrs. Doubtfire at the Stephen Sondheim Theater.