Stephen Sondheim Theatre | New York, New York
In 1993, Robin Williams brought the charm and magic of Mrs. Doubtfire to movie theatres all over the world. In November of 2019, Mrs. Doubtfire returned, but this time as a Broadway show. This production revives the classic film's story and expands on it with an adaption that's designed for the Broadway theatre. Fans from all over Manhattan and the country are already lining up to see the show during its June opening at the stunning Stephen Sondheim Theater. But you can catch this emotionally moving and hilarious performance that's led by Rob McClure. Don't miss out! Click the Buy Tickets button below to get your tickets today.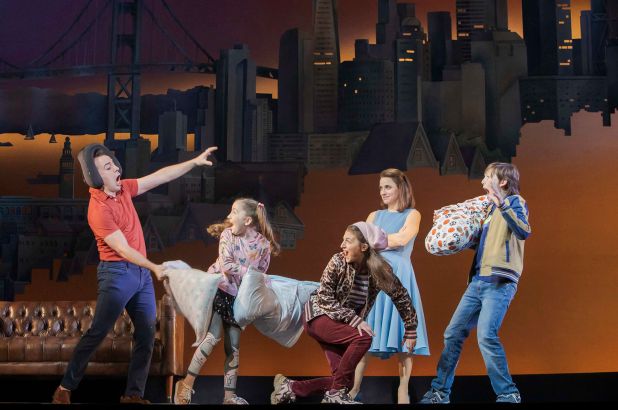 In the wake of Robin Williams' death, it can be hard to imagine anyone taking on the roles of adapting his incredible films for the Broadway stage. But that's exactly what Karey Kirkpatrick, John O'Farrell, and Wayne Kirkpatrick did when they set out to create Mrs Doubtfire – The Musical. If you have watched the original film, you might expect the stage performance to be more of the same. But when the creative crew set out to adjust it for the stage, they wanted to expand the plot-line and change the timing and pacing to best suit a live Broadway show. That means songs had to be created, sets had to be designed, and most importantly, the right actors had to be found who could honor Robin Williams without attempting a beat-for-beat recreation. That's why Mrs Doubtfire the musical succeeds on all fronts when they hired Rob McClure to take on the titular role. Rob McClure manages to take on a Brogue accent as Mrs Doubtfire without ever sounding like a straight copy of Williams. He also manages to capture Daniel Hillard's desperation to be with his family, as well as his humor and humanity while making the character his own. When you see Mrs Doubtfire the Musical, you are seeing a classic story in a bold and exciting new way.